The company was established in 1988, entering the market of general contractors for interior design and setting.
Today, the core business focuses on project management aimed at the realization of indoor settings and spaces.
In 30 years of experience, Toscana Contract has distinguished for its creativity and innovative thinking inspired by a quality and design-based culture, in complete respect of the environment.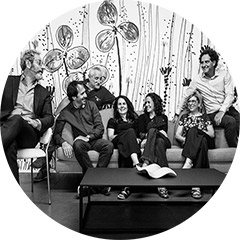 The opinion of our customers is by far the most precious goal we aspire to.
Maximum level of comfort
The Toscana contract team has duly taken care of our new headquarters in S.Croce. In addition to office furniture and partition walls, they have designed and supplied wall and ceiling coverings, characterized by magnific sound-absorbing performance. The result is an environment equipped with harmonious, well-organized spaces in which you can enjoy maximum comfort.
Objective achieved
We are very happy with the realization of the spaces, especially thanks to the features of the products used and the overall acoustic improvement. The planned objective was duly achieved; we warmly recommend Toscana contract.
Realization of executive and commercial offices
A few months ago, our company inaugurated the new headquarters of the group holding and the new commercial offices. Toscana contract has supported and guided us in the design and construction of the furnishings of the indoor spaces. Besides being fully satisfied, I receive many compliments from the many visitors we receive every day at the headquarters.
Optimal solutions
The University headquarters are located in important historic buildings in Florence. To improve the acoustics while respecting architectural constraints, we turned to Toscana Contract. The proposed solutions were optimal both from a technical point of view and aesthetically, not altering the particular context of the building.
We have changed track
Our restaurant was always full but also noisy due to the bad acoustics of the internal environment: the buzz in the dining room disturbed customers and ourselves. After the intervention of Toscana Contract, we have changed track: now customers are able to fully enjoy the dinner without noise and buzz..